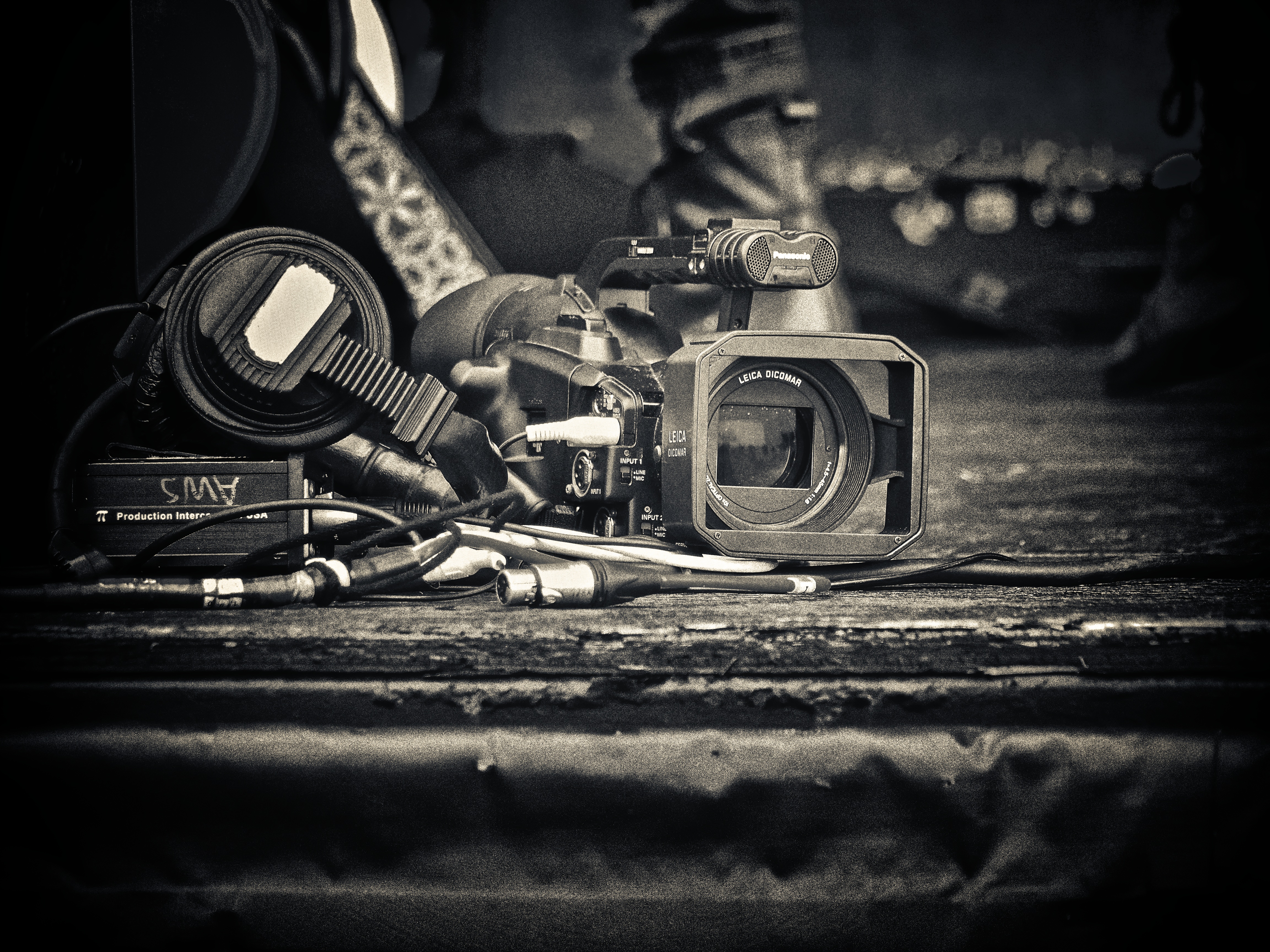 What defines high quality video? How do I produce high quality videos? These are questions that we receive from content creators on a regular basis, and to be completely honest with you, it is not difficult whatsoever to be able to produce the high quality video content that you see from some of the biggest and best video content creators online.
So, what's the first step in creating the content that your audience deserves? Well, to be honest with you, this is going to cost some money; however, you need to keep in mind that it is very hard to get far without being able to invest money upfront. You need to think of this as an investment instead of spending. This is a start-up expense for your online business, and it is required to produce the content that you should be publishing.
Step 1: The Hardware
One of the most important aspects to producing HD content is having a computer that is capable of handing the task of producing it. Now, this doesn't have to be a $10,000 Mac Pro; it doesn't even have to cost you $1,300. You can get away with spending anywhere from $500 to $1,000 on a computer that can produce decent content for your audience. Keep in mind, though, that typically the more you spend on upgrades, the faster the process will become. Just make sure that you have a computer that you are confident will have the power available to produce the content that you're looking to produce. If you already have a computer that can handle the stress, you're ready to move to the next tool that you will need to produce high quality content.
Another major part of producing high quality content is your microphone. Your voice needs to be heard in your company, and because of that, you need a microphone that sounds clear. Both Nic and I recommend Blue Microphones, specifically the Snowball, which you can find here.
If you are producing content that requires a camera, then you need to realize that more often than not, video quality can make or break your video. If people see that the camera work is shaky and the focus is off, they are going to click that red "X" in the upper corner of their browser. It will be very difficult to get people to take you seriously with bad quality, which includes both video and audio. To get the best video quality from a camera, you have a few options. Both Nic and I swear by Canon for their video capabilities, so we recommend two of their products.
If you're on a tight budget, I would recommend the Canon PowerShot SX260 HS. This camera not only has great 1080p video quality, but the built-in microphone is also quite good. This is the perfect multi-purpose camera for those looking for photo and video capabilities. If, however, you're budget is much higher, I would recommend going for a Canon EOS Rebel T3i.
Step 2: Producing
This is where it gets a little tricky for me to elaborate due to the fact that this is very subjective to what you are trying to accomplish with your content. It depends on if you're producing audio, video, graphics, or all of it. Because of how complicated this can become, I've decided to break this down even further into those three sections.
The Audio
Now, if you're producing just audio, I would recommend using a program that works on both major operating systems – Audacity. Audacity is a phenomenal program that will allow you to easily record and edit your audio files, which you will be recording from your microphone. Oh yeah, did I mention it's free and open source?
If you are using the Mac OS, however, you will have the ability to use GarageBand, which just happens to be my favorite audio recording/editing software. When you are first starting out, there is no need to spend hundreds of dollars on an audio recording/editing program. You just need something that's simple and will allow you to edit what needs to be edited.
The best advice that I can give you, though is that you need to keep the content entertaining. I just want to make sure you understand the importance of having entertaining content. This will be the biggest determining factor to long-term success. You have to make sure that you are entertaining your audience no matter what. You need to stay up-beat in your content, and always make sure there is never a time that you feel bored when you are producing. To be honest, if you're bored while producing, the audience will be bored while consuming your content. Stay up-beat, lively, energetic, etc. Your job is to educate/entertain as a content producing, and it will take your content to the next level of quality; I guarantee it.
The Video
Along with audio being one of the most important aspects to high quality content, you will also need to make sure that you are focusing on your video quality. When producing quality to go online, you need to make sure that you are giving your audience HD video. Now, this can either be 720p video or 1080p video. If you don't understand what those terms mean, this page Wikipedia post should help you out.
In order to produce this HD content, you will need the right kind of equipment. Earlier in the article I talked about what I recommend for video capture, but what if you're trying to capture your computer screen for a tutorial or recording a gameplay from your computer? For this, I have two recommendations.
Recommendation #1:

ScreenFlow

(Mac OS X)
For Mac users, this application will make your life so much easier. This program will allow you to easily record your desktop, audio, computer audio, and webcam at the same time. Along with its fantastic recording abilities, it also has one of the best editing programs built right in. The functionality of the program itself is absolutely incredible, and I recommend this to any OS X user who is looking to record their desktop. The program does cost $99; however, I can promise you that you will not be disappointed. The overall quality of the video and product is downright incredible. If you're interested in downloading ScreenFlow, you can do so by going here.
For you PC users, this is a treat that you will fall in love with. It's free, it's powerful, and it is the best screen recording software that exist on PC. While OBS may not have editing software built in like ScreenFlow, it does have incredible quality, and if paired with the right editing software, it will have leading the game in PC screen captures.
Now, as far as exporting HD quality from these programs goes, you will have to go through different methods to do so. It's not difficult on either one, but you just have to make sure that you set your resolution of the video to 720p or 1080p, which is 1280 x 720 or 1920 x 1080.
Graphics:
The statement I'm about to make will be insanely controversial, so if you're offended easily, please disregard the following: graphics will not make or break your video. Now, I know people who are into graphic design will argue that statement, but you need to realize something first. I said it won't make or break your video – emphasis on the video. If you focus on graphics and text articles, graphics are an extremely important aspect, obviously. The best tip that I can give to anyone looking produce high quality graphics is to make sure your images aren't fuzzy and the text on the images (if any) looks sharp. Honestly, you just need to make sure the resolution fits perfectly.
If you're looking for a program to help you with graphics, you have a few options; however, I would just recommend Adobe Photoshop CC. If you're looking for the free method on a tight budget, I recommend going with Gimp or Aviary.
Step 3: Sharing
This is one of the most important parts of creating high quality content. You need to make sure that you're exporting your content in HD quality. Now, keep in mind this doesn't mean it has to be 4K quality; it just needs to be at least 720p, which most computers should be able to handle just fine. It may take time for slower/older computers; however, it should still be able to do so.
Most applications have their own specific way of exporting 1080p or 720p content, so you'll need to lookup how to do so for the specific program that you're using, but that should just involve a simple Google search of a tutorial. If you're using ScreenFlow or Final Cut Pro X, I have tutorials on how to export 1080p quality on my channel. If you want to view that, the link will be included below.
Tutorials can be found here. 
Please keep in mind that if you only want to produce 720p quality, you'll simply need to change the resolution from 1920 x 1080 to 1280 x 720.
Once you've exported/rendered the video, you're ready to upload to the site of your choice! Congratulations! You've made it through the entire article of creating high quality content, which just happens to be over 1,630 words!
More info and products can also be found on our Resources page. If you have any questions for us on creating high quality content, please feel free to send us an email at Contact@Crysis.tv or leave us a comment below! We'd be happy to help with any issues you may have.
Tip of the Post: You will need to make sure that you are providing something different for your audience. In other words, be unique; it'll give them a reason to come back.