Tools We Use Everyday
How to succeed on every level.
Welcome to the Nic And Patrick resources section. This is a curated list of the tools that we've found have allowed us to succeed and become the best agents that we can be. We have personally tested and used every recommendation on this page. Everything mentioned here is or has been crucial to building, growing, and expanding our real estate businesses.
We thought that this would help those of you who are trying to break into the online business or YouTube scene. These are tools, products, and services that we use ourselves every single day. We swear by them, and we will keep this page updated as we keep learning and upgrading. It will also frequently appear in our podcast, on our blog, and in the videos that we create.
Disclosure: Please be aware that some of the links that are below are affiliate links, and at zero additional cost to you, we will earn some commission if you choose to purchase using that link. Please know that we have worked with and use all of the companies and products that are mentioned below. They are not listed on this page because we earn a small commission but because we actually enjoy and use these products on a regular basis. Please do not purchase any of the below products unless you feel that you need them and would benefit from them.  
Our Top Picks
These are products that we always find ourselves using and coming back to. They are, in our opinions, must haves for online business and YouTube. We love using them, and we know that you'll have the same experience with them should you decide to use them also.
Bluehost: Every website we own is hosted with Bluehost. We swear by them, and we won't host websites with anyone else. They have the best support in the industry via phone and chat with easy to understand and useful tutorials. Their up time is also amazing with our sites only going down once in the past three years. Bluehost also offers things such as unlimited domains, bandwidth, sever space, and emails for all hosting accounts, and their one-click WordPress install makes installing WordPress extremely easy no matter what. Nevertheless, we HIGHLY RECOMMEND using Bluehost for your blog or website. Click here to get a special discount of their regular price.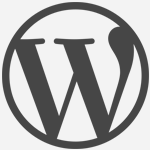 WordPress: This is the #1 blogging platform available. It is 100% free and completely customizable. There is nothing that you cannot customize with WordPress, but that being said, it is very easy to use. It is the PERFECT BLOGGING PLATFORM for both technical experts and those who are not so technically inclined. If you want to start blogging, WordPress is the best place to go in our opinion. Download WordPress completely free here by clicking here.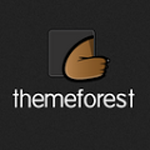 Themeforest: This website works right along side WordPress as Themeforest is the place where you want to get your WordPress themes. They have thousands of themes all with very different looks. They are the first place we look for any new theme that we want, and they have free themes as well as premium themes that are all AMAZING. If you need themes, Themeforest is the place for you. Check them out by clicking for all of your WordPress theme needs.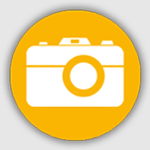 DropbackTV: Some may get mad that we are mentioning this here, but it is something that we truly believe in. We should considering we own it. DropbackTV is a YouTube network that is designed to help you grow and get rewarded as you do so. We set out to change things with DropbackTV, and we believe we did. We created the best YouTube network in the industry, and we are very proud to say so. We hope to bring you on board and help you grow your YouTube channel. Click here to get partnered with DropbackTV today!
---
Blogging
---
Hosting & Domains
---
Video Production
---
Graphic Design And Image Editing
---
Business Planning And Productivity
---
Email Subscriptions And Marketing
---
Advertising
---
Stats And Analytics
---
Outsourcing/ Getting Help From Others
---
Legal Help
---
Other Stuff
*While this may be a site about online business, there are other things that we love that are not related to online business. Below are all of the companies and products that we have deals with, but they do not directly pertain to online business or YouTube.