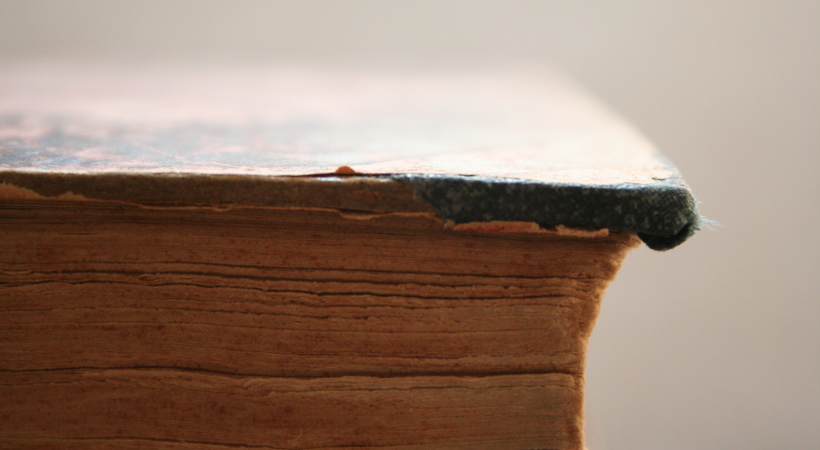 Of my many goals for 2015, which you will be able to find in a future article, one of them is specifically to read more books throughout the entire year. Additionally, it is said that you are more likely to accomplish your goals if you write them down with some detail. While I do plan on writing them on paper, I also thought it would be very helpful if I wrote them in a list to share with all of you. Additionally, I want to publish a brief article on my thoughts of each book, so here's the list of ten books that I want to read in 2015.
Also, the titles of the books will be linked to the respected Amazon page, so you can check the books out and purchase them for yourself.
Okay, so I've already started this book. In fact, I started it a bit earlier this month; however, with the holiday season taking up a majority of my time, I've put some of the reading I've been doing on hold until the beginning of the year, which is only a couple of days away. Currently, I'm on page 70, so I haven't even finished a quarter of the book, which is why I plan on reading the full thing early in 2015.
This book has been recommended to me from multiple people, including my personal financial trainers. Because of this, I believe that the book could be very beneficial to my future. The book is supposed to be a motivational/personal success book, which is one of my favorite types of books. This is one of the books that I am most excited for to read next year, and I can't wait to give my review and thoughts of the book.
Along with Think and Grow Rich, this book has been recommended by multiple people, and after Nic purchased the book, it has been a topic of many of our conversations. Nic and I have discussed the future of our business and based many new ventures on the ideals of the book. This is one that I cannot wait to read, and I plan to hopefully read it as soon as possible.
Trading is something that has taken over my life; however, that is not something I mean in a negative way whatsoever. I love watching videos about trading and looking at strategies that other people use. While I stick to my strategies, as they work well for me, I still enjoy seeing what other people do with their trading routines. I love being able to see what works for others and what does, and I think this book will open my eyes to many new opportunities.
5. Trading for a Living: Psychology, Trading Tactics, Money Management
This is another book that has been recommended by many traders, including my personal financial trainers. As with many of the books above, I think this could be one that opens my eyes to see what ways I can improve my routine. While my strategy works, my mindset doesn't always comply, which can lead to huge errors when trading, resulting in huge losses. Therefore, improving upon this can seriously alter my financial future. Additionally, think this sounds like a good book overall, and I'm excited to read it.
Once again, this was another book that was recommended by many people I've been talking to lately, and it has to do with self-growth. The book addresses relationships, money, future, love, and more. This is another book that I am really excited to start reading; however, I think this will be one that I do not read until later on in the summer after the other five.
Fitness and health is something that I want to become a huge priority for my future. After all, how can I expect to think enjoy everything I work for when I'm worried about my health not being where it needs to be? Because of this, I have decided that in January, I am going to go ahead and start gym membership at a nearby gym. For a reoccurring monthly amount, it doesn't seem like a big deal to pay for, especially considering I want to take my health much more seriously. I've also heard that this book gives advice to more than just fitness, so I'm excited to see what this book has to offer.
Along with getting a membership to a gym, I also want to start eating healthier, which includes cutting out a lot, if not all, fast food. I've not only spent way too much money on fast food in the past few months, but I've also taken in all of the unhealthy foods that were paid for. To cut this down, I want to purchase some motivation for cooking more meals at home that don't take any longer than the time it would take to run to a fast food chain. Along with that, the book has some great advice on learning new ways of doing anything, and I think this will be one of the most interesting reads of the year.
This is a book that I've heard a ton of good and bad things about; however, the only people that I've heard negative comments about the book really aren't the target audience for it. The entire aspect of the book intrigues me, as it talks about the different ways that children are raised, being that their parents have wealth (fame, fortune, happiness, etc.) while "Poor Dad" is the opposite. It'll be an interest read, and it's one that I've wanted to read for quite some time.
Last, but most certainly not least, is a book by Donald Trump. While I'm not a huge fan of Trump, there's no denying that he has, well, kicked ass in business, and I think it will be interesting to see what he talks about in the book. I don't know too much information about that book; however, that is something I'm actually excited for. It'll be a surprise no matter what it is.
So that's it. I would hope to read more than just 10 books through 2015; however, that is my minimum goal. Also, considering I probably didn't read any full book through 2014, it's a huge increase. So let me know in the comments below if there are any books I should add to my list or what you plan to ready this year.
Bonus Book: Steve Jobs Biography – I've had this book for a couple years since it came out; however, I've never actually sat down to read it. I would like for that to change this year.
Photo Credit: adam.declercq via Compfight cc